LMPS Small Boat Cruise Conquers Lake Okeechobee
by Captain Mike Kirk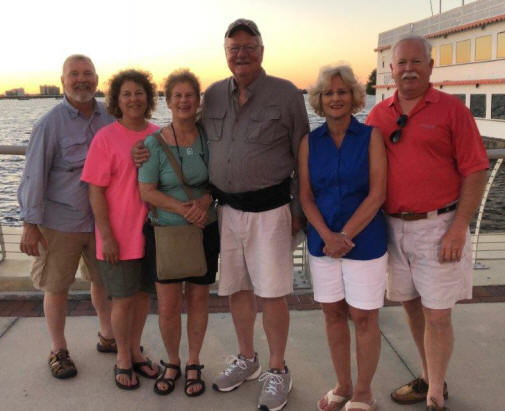 Three boats and six squadron members signed up for the Okeechobee Small Boat Cruise organized by Charlie Bruce. John & Valerie Hunter, Mike Kirk & Angie Tronco, and Charlie & Diane Bruce. Charlie did an excellent job (as always) allowing all our cruise goers to have a great time.

We all met at the I-26 exit 119 truck stop and lit out for Florida. We towed to about 30 miles from Stuart, Florida, where we stopped at a nice hotel for the evening. The next morning saw a short hop to the public landing previously scouted out where the boats were launched on nice ramps and there was plenty of room to leave trucks and trailers. I know we were all glad to get the boats in the water as it had been a long haul. In all, the round trip towing was about 1,200 miles.

We traveled the St. Lucie River and Canal to the lock going into Lake Okeechobee. As we went through the lock the lock master advised us, "I wouldn't try to cross right now if I were you." We told him we had to get to Ft. Myers. He said "Well good luck."

After 10 minutes of pounding a four-foot sea and not really getting anywhere, we rethought our advice from the lock master and went back through his lock to hide in the canal. He told us to tie up to a commercial barge that was idled there, which we did. The wind blew dirt off the barge all over the boats but it was better than getting beat up.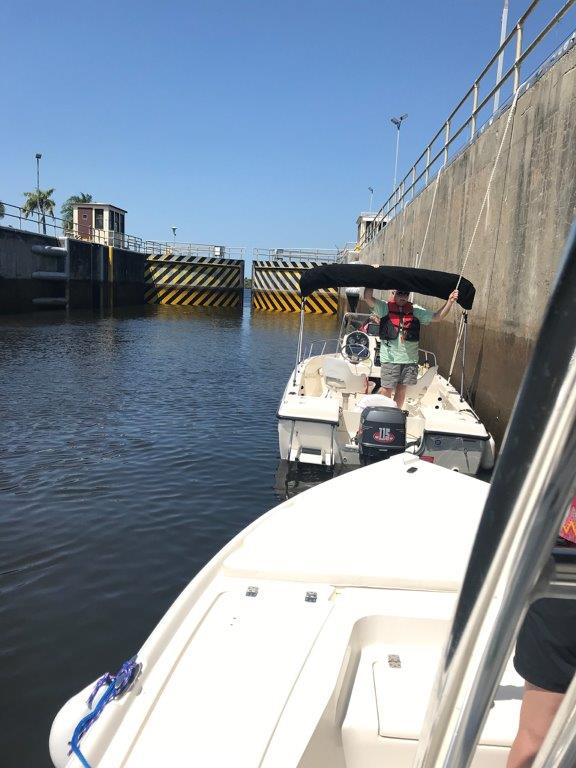 After a couple of hours, we called the lock master and he checked the weather on the lake for us. Wind was down some and he advised we could try it if we really needed to go, so we did. The 25 miles across the lake seemed like 100 miles as we went up and down as much as forward. When we reached the lock to the Okeechobee waterway on the other side I said, "Well, that was fun!" Diane responded that she had had enough fun. We all had.

We stayed at Roland and Mary Ann Martin's Hotel where we had a nice dinner and got some rest. Next morning saw us cruising the waterway to Ft. Myers under the advice of Captain Sam, the old salt at the marina. Captain Sam gave us a good shortcut to avoid going back out into the lake to enter the lock. He said we would have trouble due to the low lake level. We listened right away and went to Ft. Myers where we stayed two nights.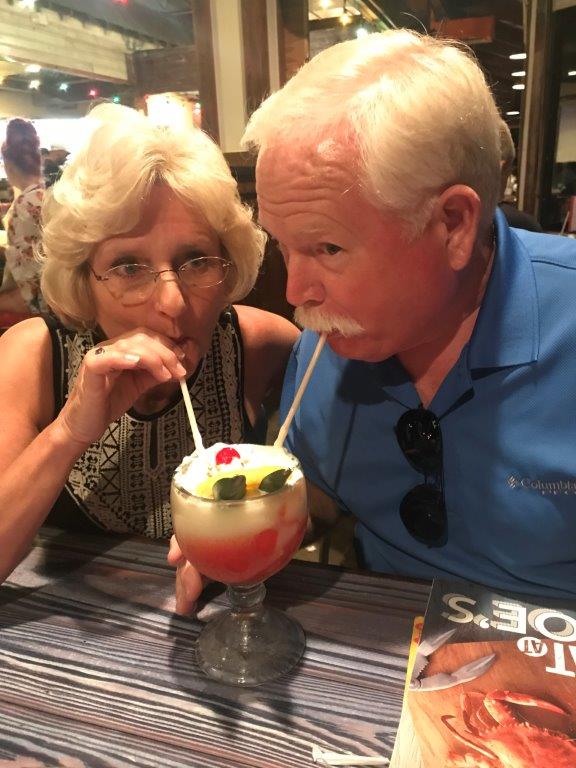 Fun was had exploring Ft. Myers and dining at Ford's Garage. The next day we toured Thomas Edison's and Henry Ford's summer homes where they wintered together and Edison did much research on manufacturing rubber from alternate plant sources. His process would still work but DuPont beat him to market with synthetic rubber, which was cheaper and took less labor.

Next morning saw us back in the waterway to Roland Martin's Hotel and Marina again. We made a walking excursion to a local Mexican restaurant where all enjoyed an authentic meal.

The following morning was time to cross the lake again. Captain Sam said, "Maybe in the morning early but not in the afternoon. Friday no way at all." We had a meeting and decided to depart AIS at 0630 to cross the lake. It wasn't too bad but later as the wind kicked up it would have kept us from crossing at all. Thanks Captain Sam!!

The boats were loaded and we were well underway on the road by 1030. We traveled North to St. Marys, Georgia, where we stayed for the night. This was our goal as it allowed dining at one of our favorite restaurants where we enjoyed good food and selections from a super delightful homemade dessert case. One for there and one to go. Yay!

The tow home the next day was pretty uneventful with regular rest & fuel stops. We all arrived home having gone up I 95 & I 26 just before the storms & tornadoes closed both those roads! We were very lucky to slip in between those major storms to make it home but that's a story for another day!!