LMPS had to cancel plans for its Memorial Day Weekend activities and replaced it the following weekend on 3 June with a Ramp It Up Wine & Dine fundraiser to help repair the ramp at Flotilla Island.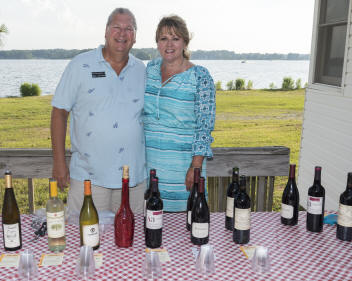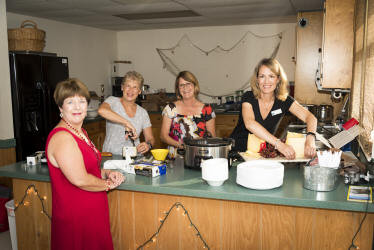 Thirty members gathered on the deck of our building at Flotilla to enjoy a
Wine & Cheese Tasting, followed by a dinner of Spaghetti Bolognese overlooking scenic Lake Murray. In addition to the fabulous dinner and dessert, LMPS Photographer Dr. Joe snapped photos of the couples enjoying our Italian fest.
If you were unable to make this event, please consider helping LMPS reach our goal to repair the ramp. $1,550 was raised at our Wine & Dine event, bringing our current total to $4,179 toward the $13,500 project cost.
In addition to members' personal use, the ramp is utilized for the LMPS Thornwell Children's Day community outreach event, as well as providing accessibility for Lake Murray Search, Rescue and Recovery efforts by emergency responders -- all of which are important reasons for LMPS to make this fund-raising effort a success!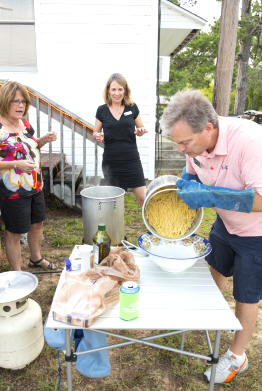 There will be other fund-raising events announced, or if you would like to donate to the RAMP IT UP fund, contact a LMPS Bridge member. Remember your donation to a 501(c)(3) organization like LMPS is tax deductible.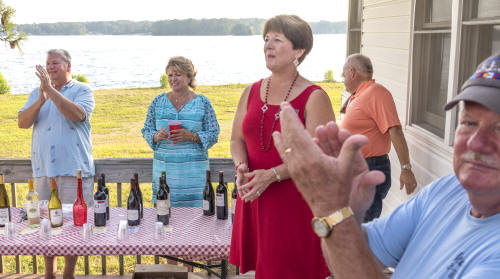 Also, we're participating in Amazon Smile, in other words, use Amazon Smile when ordering online and assign the automatic donation to USPS and the LMPS Ramp It Up fund will grow